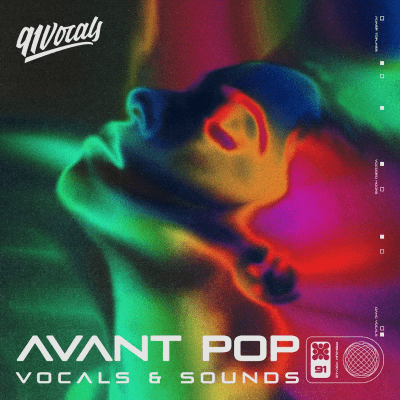 Avant Pop Vocals & Sounds offers charged alternative pop, mixing cute vocals with sharp-edged rich drums and metal percussion. Unique sound design, experimental processing and video game synthesizers create the basis for sweet vocal hooks, aggressive thug vocals and powerful overhead lines.
A complete vocal collection, put together and tuned beyond radio pop, includes sweet hooks, adlibs, glittered and sliced ​​melodies, and percussive vocal loops. Fat 808s, drum singles and loops pair with futuristic synths, rolling basslines, special effects and transitions.
Featuring the creativity and sound design of producer / sound engineer Shiftee, this pack contains detailed vocal arrangements and thoughtful sound design. As always, we use a high quality analog chain consisting of an AKG C414 BXLS II microphone, a UA 610-B preamp and UA SSL E channel strip processing to capture carefully filtered, balanced and dynamic vocal performances.
Take advantage of the alternative with this selection of brand new, original samples and premium vocals.
Vocal Loops
56 Vocal Hooks
7 Adlibs
29 Chopped & Glitched
13 Vocal Percussion
27 Vocoder
Vocal One Shots
8 Phrases
17 One Shots
18 Adlibs
9 Vocal SFX
Melodic & Drums
30 Drum & Percussion One Shots
18 Drum & Percussion Loops
32 Synth & Bass Loops & One Shots
14 SFX Loops & One Shots