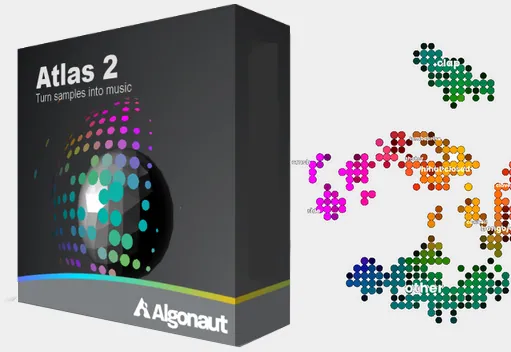 Turn samples into music !
The most creative combinations of sound and rhythm. Create your best beats.
The Atlas 2 drum machine and sample manager offers new features such as a fast and powerful drum sequencer, a sample variation/humanization engine, and a new content browser that makes it easy to manage and recombine drum kits and sequencers. In addition, there are hundreds of small improvements in every aspect of the original Atlas.
Export to MIDI and audio loops.
Built for drums, fast and flexible. The best parts of the step sequencer and the piano roll have merged into one.
Quickly combine and modify existing sequences to create new ones in your style.
Drag import MIDI files. The original timing has been preserved.
Mix and match step times for triplets and quick fills.
Polyrhythm for creating complex rhythms.
Write it down. Play live.
Mirror editing to save repeated mouse clicks.
MIDI output for playing other plugins or equipment.
Easily export sequences and control Atlas from your DAW when it's time to arrange a song.
Stability + performance update.
Improved compatibility with macOS Ventura.
Fixed several random crashes that occurred on certain OS/DAW combinations.
Fixed a bug that could occur when using Atlas with multiple audio outputs.
Fixed an issue where the Advanced Sample waveform was sometimes drawn incorrectly.