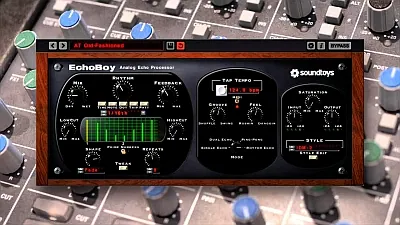 107 Presets for the EchoBoy
Plex was designed with performance and ease of use in mind. Large library of 107 individual delay presets adapted to a variety of instruments and uses.
Quick access to desired delay settings with easy preset location navigation. Search by style or estimated delay length and listen instantly.
Soundtoys EchoBoy can create lo-fi textures, modulated delay tails, and tonal sci-fi effects. Access the included "FX" and "Sequence" folders to see what the plugin is capable of.
Choosing the right delay settings for your instruments has never been easier!
•7 x Short
•7 x Medium
•7 x Long
•7 x Ping-Pong
•7 x Lo-Fi
•7 x Dub
•17 x FX
•17 x Drums
•17 x Synths
•7 x Modulation
•7 x Sequence
Total of 107 delay presets