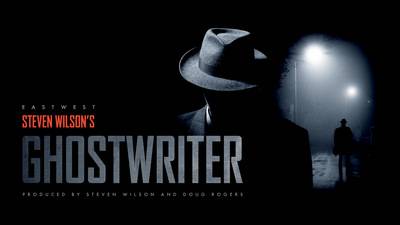 FROM THE MASTER OF SOUND DESIGN
One of the most eclectic and prolific performers in progressive rock history, Steven Wilson has teamed up with award-winning producer Doug Rogers to bring you a complete set of tools to create dramatic and terrifying soundscapes. You'll find many of Steven's most innovative sounds to inspire film composers, songwriters, and any musician interested in creating vibrant cinematic experiences for listeners. Stephen Wilson and Doug Rogers have developed a rich palette of samples ready for immediate use. All you have to do is open Ghostwriter and familiarize yourself with this huge library of carefully crafted sounds, and then you can easily take it from there.
Additional Information
Twisting, layering, warping
The wide range of post-processing effects built into this instrument gives you ample opportunity to shape each sound to your liking. Ghostwriter gives you a great starting point, but you'll also have access to OPUS' incredible range of mixer effects you need to turn every sound into something instantly recognizable as your own.
Even if you prefer to create your own sounds for each project, Ghostwriter provides plenty of creative overlay, warp, and inspiration options to keep you on track while you create them. Once you're done manipulating, you'll get a result that's clearly different from the sample you started with.
GUITARS
Want to create dark, atmospheric, ethereal effects that neither synths nor pedals can reproduce? The extensive Ghostwriter collection of 576 guitars offers enough recordings and effects chains to soften, crystallize and destroy any sound you can think of. Choose from Dirty, EBow, LoFi li and more and start manipulating and stretching to your heart's content.
BASS
Big, distorted and punchy, you'll find the Ghostwriter's 120 bass is all you need to bring that punchy low end to any track. These instruments provide a great excuse to dive into the mixer effects in OPUS and push the dirtiness of this collection to the limit.
DRUMS
Distorted, mic-recorded, re-amplified and compressed to oblivion, Ghostwriter's 65 drums defy any semblance of conventional kit. You can have them rock, moan, and scream if you like, or even sit in the background and move things around carefully.
KEYS The
perfect way to create a voluminous bed for making music. You'll discover countless ways to warp, stretch and lengthen these 59 keyboards ad infinitum and create a whole new realm in the process.
VOCAL
These 23 vocal instruments go far beyond the traditional choir sound and easily transform into slow moving pad textures. When you need an ethereal base to create chords and want to make sure they have a soft and organic tone, you'll find they consistently give you the tools to get the job done.
MISCELLANEOUS
This section features 33 transformable clusters, pads and bells that contain sounds that are either too cool or quirky to be classified. Listen to see what other sound worlds are available to you.
– The most powerful tool for a professional composer to create horror and suspense on demand.
– Huge 60 GB collection of 800 instruments and presets including guitars, basses, drums, keyboards, vocals and more.
– Created by progressive rock legend Stephen Wilson and award-winning sound producer Doug Rogers.
– Includes many "live" presets that the user can customize in the software.
– All the building blocks you need to quickly bring your most ambitious sound ideas to life
Installation
1. From the R2R folder, copy the "Previews", "ProductChunks", "products" folders to the "C:\ProgramData\East West" folder.
2. Copy the library to the HDD in any convenient place.
3. Launch our PLAY sampler, go to the Browser tab.
4. Right-click on an empty space in the left column of the Browser tab, and select "Add Another Product Library" from the pop-up window.
5. Specify the location of the library folder.