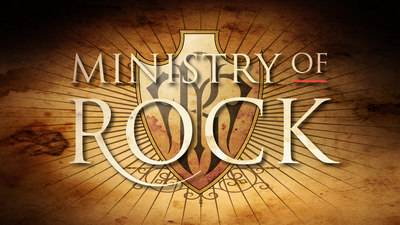 ROCK POWER PLANT
Legato bass and guitar samples with circular staccato, both clean and distorted. Drum kits that punch through everything and can effortlessly form into the most complex grooves. If you want rock music, plain and simple, this library will give you everything you need. With a few key switches, you can smoothly create realistic performances without complicated user interface. Beyond a simple effects control interface with utilities such as envelope, reverb and delay controls, there is no need for additional editing to maximize the character and impact of each performance.
THE ENTIRE ROCK BAND IN ONE
With basses, drums and guitars, Ministry of Rock lets you create an entire band capable of playing all the melodies, effects and fills you could possibly want. If you find that you don't have live musicians but need to compete with the sound of live musicians in-the-box, you've got all the tools you could possibly need in your arsenal. This is monumental for film and game composers who are unable to add live performers to their scores, helping to bridge the gap between idea and execution. Every articulation and program has been reconstructed from real performances, giving you a simple foundation for creating authentic performances in your DAW.
Additional Information
– A 20 GB collection of rock drums, basses and guitars recorded at the renowned EASTWEST Studio Two.
– Created by award-winning sound producers Doug Rogers and Nick Phoenix, a comprehensive production kit to create a complete rock band.
– World famous EASTWEST Studio Two rock drum sound, featured on countless gold and platinum records.
– Guitars and basses are recorded with two amps, so you can easily adjust the tone color
– Includes kick drums, snare drums, toms and hi-hats
Installation
For the library to work, you need the R2R PLAY sampler download here:
https://audiostorrent.com/east-west-play-6-v-6-1-9-exe-vst-vst3-aax-x64/
1. From the R2R folder, copy the "Previews", "ProductChunks", "products" folders to the "C:\ProgramData\East West" folder.
2. Copy the library to the HDD to any convenient place.
3. Launch our PLAY sampler, go to the Browser tab.
4. Right-click on an empty space in the left column of the Browser tab, and select "Add Another Product Library" from the pop-up window.
5. Specify the location of the library folder.