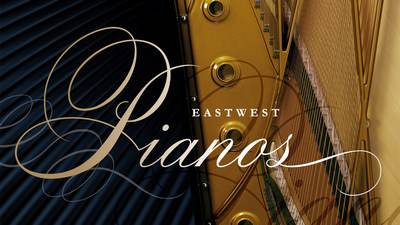 Torrent re-uploaded on 02/06/2022. Reason: unpacking from image. Please everyone download the torrent and join the distribution!
BOSSENDORFER 290
Much softer than the Steinway D, the Bosendorfer 290 excels in both light and bouncy, legato and sovereign passages. Instead of aiming for the grandeur of its flashier rival, it prides itself on buttery smooth performance. When you press the sustain pedal, this smoothness increases tenfold and gives this Bosendorfer the power and richness of the entire orchestra.
A LEGENDARY COLLECTION The
piano was created with one goal in mind: to fully reproduce every sonic detail of the world's four most sought-after grand pianos, by any means necessary. With 3 separate mic positions, 8 separate articulations and up to 18 velocities per note for each articulation, the detail and stereo image of each piano is easily adjusted to your exact performance and mixing needs right out of the box. You can easily combine multiple mic positions and simulate the damping effects of a real grand piano lid for each instrument, providing complete performance flexibility.
East West – Pianos Platinum:
1. Bechstein 280
2. Bosendorfer 290
3. Steinway D
4. Yamaha C7
Installation
For the library to work, you need the R2R PLAY sampler download here:
https://www.audiostorrent.com/east-west-play-6-v-6-1-9-exe-vst-vst3-aax-x64/
1. From the Decibel folder, copy the folders "Previews", "ProductChunks", "products" to the folder "C:\ProgramData\East West".
2. Copy the library to the HDD to any convenient place.
3. Launch our PLAY sampler, go to the Browser tab.
4. Right-click on an empty space in the left column of the Browser tab, and select "Add Another Product Library" from the pop-up window.
5. Specify the location of the library folder.