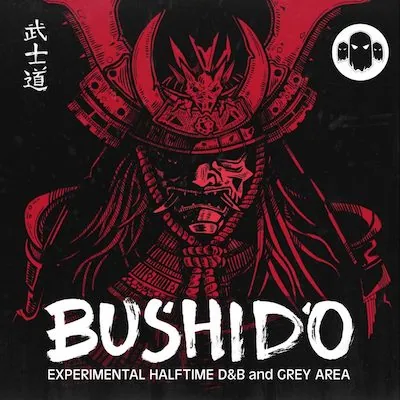 "Ghost Syndicate is very proud to announce the release of Bushido ": a sonic code of honor that is not mandatory, but mandatory when it comes to creating deep, dark and heavy drum and bass with a harsh technoid base. .
For centuries, Bushido has been a set of principles that holds together those who follow the path of patience, wisdom, and strength. Today you finally have a chance to take the first step on this path; show the dignity of a true warrior and hone your skills to a level that you would never consider achievable; experience the quiet pride of a samurai who returns peace and justice to this world with a single swing of his katana.
And when it comes to a warrior's arsenal, only the finest crafted items are acceptable, you guessed it. So get ready to work with absolutely unique sound material that knows no compromises in terms of quality: build your own temple of a warrior on a solid firmament of beats and breaks; unleash rough and naughty basslines to swirl around your tracks like dancing dragons; Reinforce your walls with hardened synthetics and finally decorate your interiors with razor-sharp percussion and FX beats, distinctly reminiscent of shuriken stars.
Every single sound in this enduring collection is like another word in an endless book of production principles that have held the scene together for years and will continue to do so for years to come."
Content
Size 480 mb
BPM 170
Atmosphere Loops 43
Bass Loops 44
Drum Loops 26
Hat Loops 25
Top Loops 26
Percussion Loops 73
Kick & Snare Loops 26
Fx Loops 32
Kicks 39
Snares 22
Percussion Hits 76
Hats 40
Fxs 14
Fills