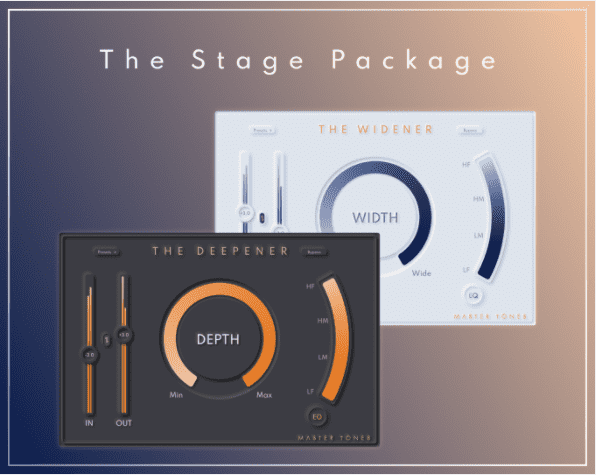 Literally bring your sound to a new level. Numerous classic analog gears that do wonders for sonic imagery, but with The Widener (TW) and The Deepener (TD) we make the magic available through your computer. Powered by Ariosa technology, The Widener pushes the boundaries of your sound to a whole new level by breaking the boundaries of stereo imaging; Deepener can easily change the depth of the center stage, creating amazing dynamics in your work.
By joining forces, the Stage Pack will change the way you think about digital plug-ins and your music.
Add. information :
• Two plug-ins: The Widener (TW) and The Deepener (TD)
• Expand the stereo image in width and change the depth of the image of the sound source
• Equalizer for the plug-in to work only in a certain frequency range
• Smooth operation without any problems with phasing
• Input / Feedback output gain
• Intuitive and neat UI/UX, easy navigation
• Presets to help with fast mixing
• Highest sample rate supported 96 kHz (internal operating sample rate up to 192 kHz)
* For FL Studio users, be sure to enable "Use fixed size buffers" and reload the plugin before using.