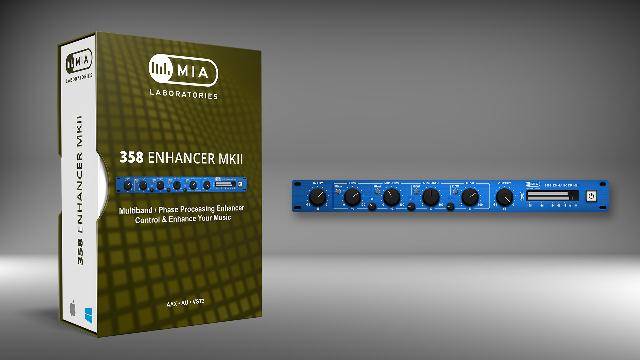 358 Enhancer MkII is the second generation of the process – an enhancer from MIA Laboratories, which allows you to manage the balance of low, medium-low, medium-high, and high frequencies both on the master and on separate graters. It can be used in many applications, GDN requires from a small to a sharper correction of the frequency balance.
At its core, the 358 MkII uses multi-band phase processing as well as side-chain detection based on the basic analog circuit of the envelope detector.
This device can be a great help when you need to revive the mix and make it more "natural". Its process facilitates the creation of rounded, dense subs, driving mids and low frequencies, saturated midranges and magnificent high frequencies.
Unlike a conventional equalizer or filter, the 358 MkII uses internal multi-band phase processing, which provides more dynamic and realistic frequency content. Four main controls allow you to precisely control the constructive (reinforcing) process. Crossover frequencies can also be adjusted to suit your needs and are set by default to classic 150Hz, 400Hz and 2.4kHz.