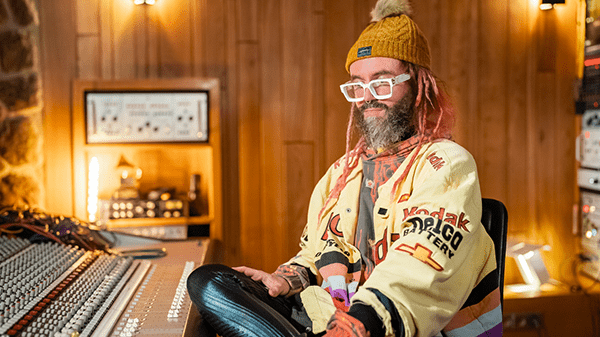 Our third series featuring fearless creative producer and engineer Sean Everett is here! This twelve-part installment from Motorbass Studio in Paris is a detailed example of how he manages to create a mix in a box from scratch. This is the song "Victim" by The War on Drugs, which Everett previously mixed for a 2021 release. In this case, he starts from scratch, opens a session and creates a mix from scratch. He reviews the session, discusses the lengthy recording process, and talks about how experimenting with tape became an important basis for recording. He goes on to talk about his unique approach, which involves analyzing the frequency range, reference material and changing the mix bus as a first step.
Content
1. Project overview, working with the band, inspiration, recording process, experimentation, arrangement
2. Master aux & fader, reference tracks, mix buss chain, analyzing frequency structure, dynamics, EQ
3. Soloing bands, monitoring environment, expansion, transient design, reducing rumble, snare sound
4. Kick drum, master EQ, multi-band compression, midrange expansion, accentuating high end
5. Drum distortion, taming harshness, adding more punch, tape emulation, loops, reverbs
6. Analog modulation tools, percussion through vocoder, digital delay, toms, section transitions
7. Adding more "air", imaging, stereo field manipulation, tape saturation, gain structure, headroom
8. Master aux automation, vocal buss, preamp emulations, resonance suppression, binaural recording
9. Vocal EQ, bass guitar treatment, sampling, parallel processing, lead guitar focus
10. Multiband dynamics, keyboards, electric guitar parts, loops, effects, levels
11. Equalizing drums, sample edits, level automation, crossfades, bass guitar focus
12. Piano EQ, guitar edits, final tweaks, working into a "harmonic ceiling", usual approach, mix buss recap
There are subtitles in Russian, English and Spanish.
Sample files : not available
Video format : MP4
Video : AVC, 1920×1080, 16: 9, 60 fps, 3000 kb / s
Audio : AAC, 48 kHz, 320 kb / s, 2 channels