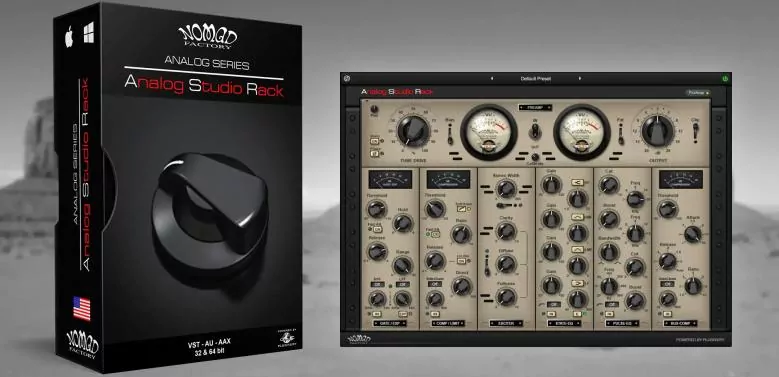 Equalizers, compressors, gate, exciter and 500 series tube preamp are hot-swappable; The perfect all-round channel strip!
Inspired by the classic and famous British console known for its superb features (Gate/Expander, Compressor/Limiter, Bus Compressor and EQ, Modified Exciter, Tube Preamp) and another famous mid-1950s EQ, AS-Rack offers together a set of 7 modules masterfully tuned to musical sound. A real analogue in a box!
Each of the 6 main modules (not including the preamp module) can be placed in any order with simple drag and drop, giving you the freedom to design your rack space to try different combinations; Compressor before or after an EQ, gate after a crushed compressor for an effect… This feature allows you to adjust the tone and source material with different representations available for each module to reduce gain, spectrum and 1/3 octave.
The plugin comes with a set of presets specially designed for various instruments from renowned engineers/producers. Use them in your mixes, customize, create your own presets for individual modules or global.
AS Preamp
AS Gate Expander (SSL-inspired)
AS Comp Limit (SSL-inspired)
AS Exciter (BBE- inspired) AS
State EQ (SSL-inspired)
AS Pulse EQ (Pultec-inspired)
AS – Bus Comp (SSL-inspired)