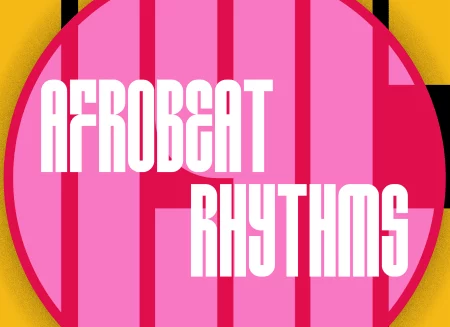 Afrobeat combines elements of West African musical styles such as Fuji music and social life with American funk and jazz influences. It usually focuses on singsong vocals, complex crossover rhythms and percussion.
In this Splice Originals session, percussionist Charles Ferguson showcases Afrobeat's drumming style with his own twist. This pack celebrates Nigerian Afrobeat creators like Tony Allen and Fela Kuti and pays homage to third wave Afrobeat bands that originated in the likes of Antibalas and Ferguson's band, Zongo Junction.
In this pack you will find organic drum loops left in their natural state, as well as chopped, screwed and sounding. A range of BPMs are introduced to add Afrobeat spice to slower R&B jams or mixes meant to hit the dance floor. Also included are tons of rhythmic single hits for flexibility when working with magic.