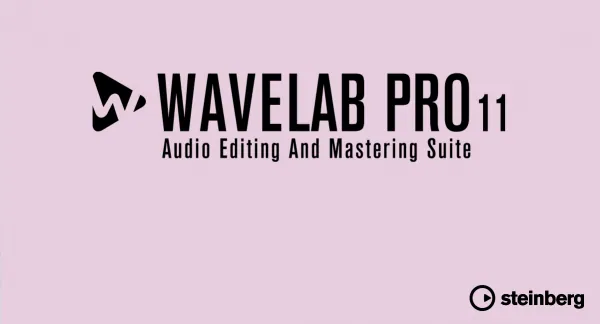 The Steinberg WaveLab universal audio editor is a powerful tool for professional editing, audio file recovery, and high-resolution audio editing. The software has a wide range of users – from amateurs to recording professionals and is distinguished by the highest sound quality. The editor works under 64-bit Windows operating systems with standard MIDI controllers such as Steinberg CI, CMC, CC121.
In terms of its functionality, WaveLab surpasses many audio processing programs. The editor provides fast conversion of audio files due to batch processing, creation of backup copies and formation of playlists, development of author's projects for Audio CD and DVD, as well as a unique opportunity to add sound effects to an audio file right at the time of its playback.
The open architecture of the program allows users to add new useful features to it.
Installation
1. Install WaveLab Pro
2. Install Activation Manager Unlocker b5
To install the MacOS version, you must disable SIP
Issues resolved


In WaveLab Elements, the maximum number of effect plug-ins in the Master
Section, for clips, tracks, and the montage output has been increased from two to eight.
Horizontal scrolling via the mouse-wheel, in combination with a range selection, now works as expected.
It is now possible to overwrite an existing file by using "Save as" in the File Browser.
A rendering issue when using high latency plug-ins on a track group bus has been fixed.
An issue concerning rare cases of audio file editing leading to file corruptions has been fixed.
An issue with the auto back-up function for Audio Montages has been fixed.
There are no longer any inaccuracy issues when using time stretching with certain settings.
Switching "Speaker Configurations", in conjunction with an External FX plug-in, no longer causes routing conflicts.
The input channel layout for surround (5.1) recordings now always matches the meter display in the recording dialog.
Silence Generator presets now always take the sample rate into account.
DVD-Audio creation now works as expected.
Automatic pause markers are no longer generated twice under any circumstances in the recording dialog.
A graphics issue in the Phase Scope Meter display has been fixed (Apple silicon only).
The performance of the 'WaveLab Exchange' feature, allowing users to use
WaveLab in combination with Cubase and Nuendo, has been improved.