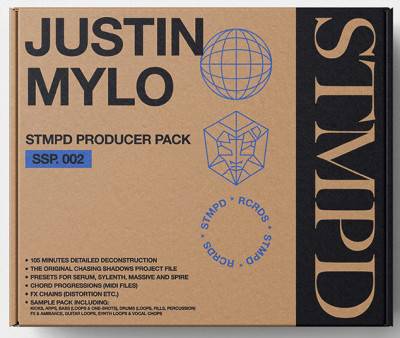 The second set of STMPD RCRDS producers are here, and this time label regular Justin Mylo shares his in-depth knowledge on the creation of one of his most popular songs, "Chasing Shadows".
The Producer Pack contains many of his signature sounds, presets, and more. In a 105-minute masterclass, he will walk you through the process of creating "Chasing Shadows".
and how it works on the final product. If that wasn't enough, he also shared the original Logic Chasing Shadows project file in this amazing Producer Pack.
Working in another DAW? Don't worry, we've also converted project files for Ableton and FL Studio.*
* Logic Project source file included. Other project files are simulated in Ableton, Logic and FL Studio so you can open them without owning any third party VSTs.
To open a project file, you need the latest version of each DAW (April 2021). Then you can get the samples.
Chasing Shadows 105-minute detailed 4K masterclass by Justin Milo.
Original project file for Justin Mylo – Chasing Shadows
Over 100 signature samples:
– kick drums
– arpeggios
– bass (loops and singles)
– drums (loops, breaks, percussion)
– effects and ambience
– guitar loops
– synth loops
– vocal parts
Over 20 presets for:
– Serum
– Sylenth
– Massive
– Spire
– Chains FX
Project files for:
– Ableton
– FL Studio
– Logic X