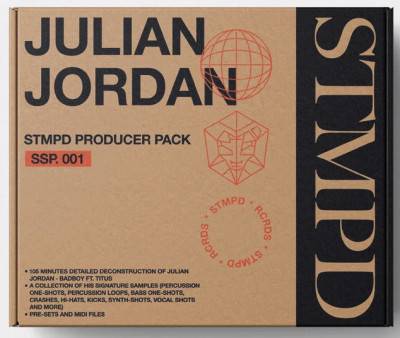 The pack includes everything producers need to gain in-depth knowledge of Julian Jordan's production skills and workflow.
With a 105 minute master class and sample pack, this special pack gives you an idea of ​​how Julian Jordan excels at his craft, creating his latest track "Badboy" (featuring TITUS).
The pack consists of two components, a high-quality master class gives you a unique insight into the process of creating "Badboy", including assembly methods.
Julian Jordan will bring you one step closer to your world.
True to his distinctive sound, he also gives his best tips for combining different genres into one track. Next to the master class,
the package includes various Julian Jordan samples; kicks, claps, hi-hats, percussion one-shots and loops, bass shots, synth shots,
vocal shots, tons of presets, midi files and more.
Julian Jordan's 105-minute detailed master class – Badboy (ft. TITUS) in 4K.
Samples:
– kick drums
– percussion loops
– one shots
– bass one shots
– synth one shots
– hi hats
– crashes
– vocal shots and more
Project files for:
– Ableton
– FL Studio
– Logic X
Presets for:
– Serum
– Spire
– Midi files