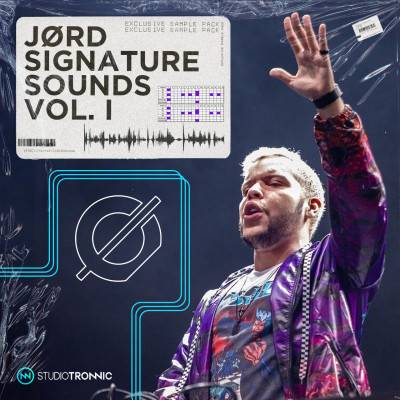 JØRD is one of the greatest artists of the Brazilian electronic scene. Collects successful singles and remixes, supports major DJs, as well as remixes for major international artists. He currently has over 1.3 million monthly listeners on Spotify and thousands of followers on major social media.
JØRD has collected the best samples, presets, racks, MIDI files from his most successful tracks in recent years, as well as several samples from famous artists including Almanac, Beowulf, Cat Dealers, Devochka, Dubdogz, Evokings, Fancy Inc, Felguk, Flakkë. , Groove Delight, KVSH, LOthief, NUZB, Sevenn, Shapeless, Tujamo, Vintage Culture and Zuffo.

Requirements to run presets:
Serum v 1.285
Spire v 1.1.15
Massive v 1.5.5
Sylenth1 v 3.067

100% royalty free!
– 83 drum beats
– 43 drum loops
– 26 drum fillers
– 56 effects
– 18 synth shots
– 41 synth loops
– 14 vocal snippets and phrases
– 12 extra loops
– 131 VIP friend samples
– 10 MIDI files
– 07 Ableton effect racks
– 01 Ableton Synth
– 11 Sylenth1 presets
– 09 Massive presets
– 06 Serum presets
– 03 Spire presets