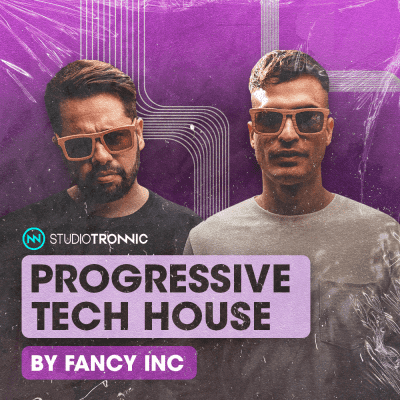 Fancy Inc, Brazilian duo of Matheus and Adriano Dub, real hitmakers with tracks that have racked up millions of streams on digital platforms, highlighting the biggest hit "In The Dark" in collaboration with Vintage Culture, which led them to number one on Billboard, today the duo collects more 1.5 million listeners monthly on Spotify.
"The main concept of the sample library was to make our workflow easier, all the samples were created according to our sonic signature, we produce much faster with it, and we have sounds that fit easily and were used in the creation of our musical hits such as "In. Dark", "Say My Name" and "My Girl".
Get the same sound as Fancy Inc. with the Producer Pack. The variety of sounds included in the Sample Pack is on another level. Each sample is 100% royalty free, including all melodic content!
100% royalty free!
218 singles
– 34 kicks
– 34 claps/snares
– 20 hat shots
– 25 percussion shots
– 49 bass shots
– 30 brass shots
– 37 brass shots
168 drum loops
– 66 top loops
– 23 percussion loops
– 20 claps
– 21 hat loops
– 21 full drum
loops – 07 ride loops
– 10 snare drum loops
98 instrument loops
– 26 bass loops
– 26 music loops
– 16 vox loops
– 11 ARP
loops – 09 pad lo