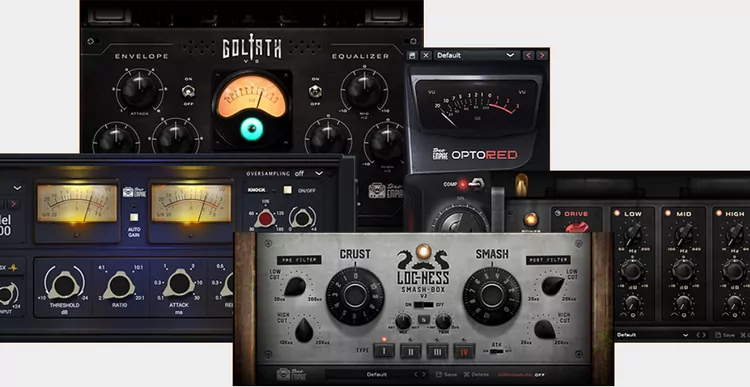 Tone Empire creates premium audio plugins for sound engineers, music producers and musicians .

We know that all the technology in the world is not enough to create a great sounding plugin. It takes creativity, a good ear, great code, exceptional GUI design, and super support for our customers to truly make the brand and products loved by its customers. We offer you all these qualities with Tone Empire.
Package Contains the following plugins
BlackQ V2 v1.1.2 – Smooth Tubes equalizer.
Firechild v1.5.0 – 4 Vari-Mu compressor models.
Goliath V2 v1.5.0 – Saturation / Dynamics / Equalizer.
LOC-NESS v2.5 – Drum/percussion processor.
The Model 5000 v1.0 is a heavy duty VCA compressor.
Neural-Q v1.0.2 – Equalizer and saturation based on artificial intelligence / neural network.
OptoRED v1.1.0 – Transparent optical compressor.
Reelight Pro v1.0.5 – Tape emulation.