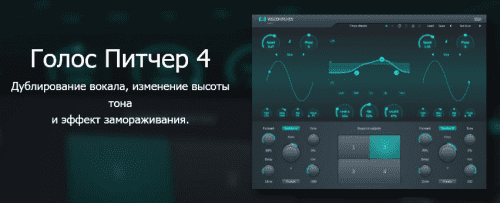 TB VoicePitcher 4 is a dual voice Pitch control with creative freeze effect.
Help vocals stand out by adding one or more virtual tracks with dynamic
pitch shifting and LFO-based delay for a more natural doubling effect than chorus or regular doubles.
The unique freeze option can instantly freeze vowels for creative effects.
The snapshot selector allows you to quickly change and recall settings for dynamic switching,
real-time performance effects, and simple automation.
Add. Information :
Dual pitch shifter – Create new harmonies Naturally
moving – Delay and pitch change controlled by LFO
Freeze !