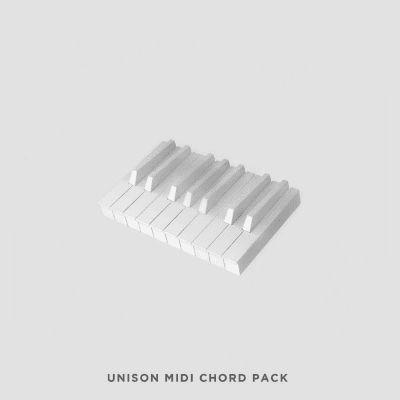 Stuck on a track and need inspiration?
Has the initial creative spark that you had when you first launched the track disappeared?
Do you have a lot of unfinished music on your hard drive?
If so, then we have the perfect solution for you.
Introducing: Unison MIDI Chord Pack
Complete folder of every existing chord and chord progression.
Choose from over 1200 chords and chord progressions available at your fingertips.
• All Key Specific Triads
• All Key Specific Extended Chords
• All Key Specific Borrowed Chords
• 12 Major Diatonic Triad Progressions for Each Key
• 12 Minor Diatonic Triad Progressions for Each Key
• 12 Major Advanced Chord Progressions for Each Key
• 12 Minor Advanced Chord Progressions for Each Key
• *Bonus 15 Page Walkthrough PDF
Bonuses