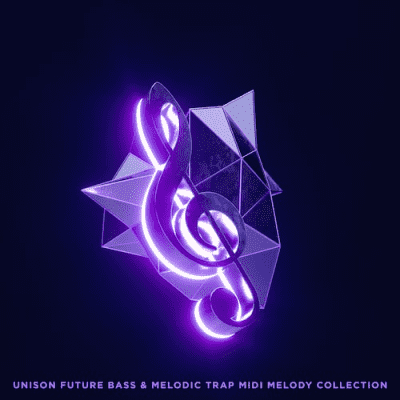 Future bass includes several styles but is generally known for its conspicuous use of wobbly polysynths, big bass, dubstep-influenced drums, jazz chords and bright melodies.
It is usually quite upbeat and exciting, almost light-hearted compared to many electronic genres.
To create this pack for you, we've scoured the most popular tracks on Billboard, Spotify, and other platforms to find common themes and patterns between tunes.
And, using the collected knowledge, we wrote melody after melody, until we narrowed down the list to the 120 best ones that you will find in this set.
Also, since these tunes are in MIDI format and not audio, you have the option to use them right out of the box or transpose/edit the notes to your liking.
120 unique genre melodies evenly distributed across 12 different musical keys.