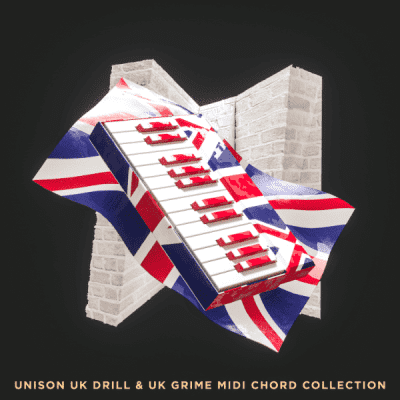 UK Drill is a regional sub-genre of workout music and road rap that originated in the South London Borough of Brixton in 2012.
Applying the chords of this genre to your own music will help you achieve that fresh, urban, underground sound that instantly captivates any ear.
You'll find that when you use chords like ebg, c7sus4 and ebmaj, your tracks instantly take on a fresher, more urban and darker tone.
This genre is a must if you want to represent the essence of "street sounds" and bring pure emotion to your tracks.
• 25 Major Genre-Specific Progressions For Each Of The 12 Keys
• 25 Minor Genre-Specific Individual Progressions For Each Of The 12 Keys
• 35 Major Genre-Specific Individual Chords For Each Of The 12 Keys
• 35 Minor Genre-Specific Individual Chords For Each Of The 12 Keys
• *Bonus Theory/Melody Writing Walkthrough PDF