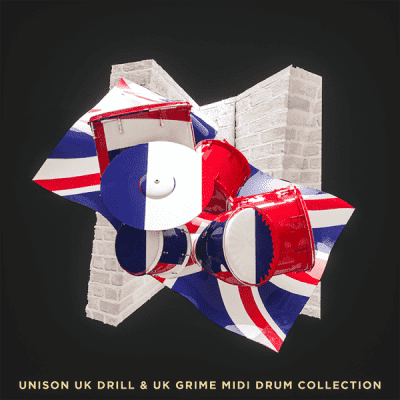 Incorporating drum patterns from this genre into your own music will help you get that fresh and urban sound that will instantly captivate your listeners' ears.
If you love the urban atmosphere and want to bring raw street emotions into your music, then this genre is made especially for you…
Once you start incorporating these professional drum parts into your tracks, you'll find that your music sounds more urban and powerful.
We have included all the most tried and tested drum patterns for you in Unison UK Drill & UK Grime's MIDI Drum Collection.
Over 250 genre-specific MIDI Drum patterns, spread over all essential drum elements for the genre.