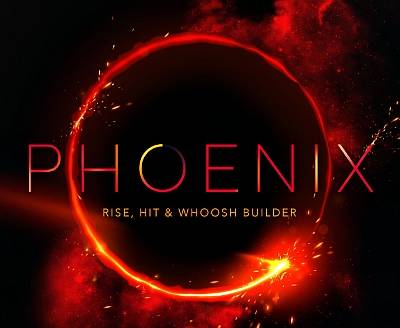 Vir2 Instruments is proud to present Phoenix: Rise, Hit & Whoosh Builder. Phoenix is ​​an indispensable tool for cinematic and commercial production. From the quiet whistle of a passing ghost to the devastating train crash scene, it has never been easier to get the sound you need at the decisive moment.
Phoenix is ​​an elite cinematic tool for creating the perfect dramatic moment that will leave viewers on their feet. This tool provides seven hundred ready-made sounds and a powerful interface for quickly overlaying rises, impacts and a flying object.
Using up to eight powerful engines, you can accurately time tension and relaxation for maximum impact. Use the limitless power of Phoenix to bring your sound to the perfect rumble, timbre and crash!
Phoenix comes with 700 unique samples right out of the box, but the ability to load your own .wav or .aif samples right into the interface rises from the ashes of competing instruments. This gives you a choice: use our carefully selected and edited set of sounds, or completely customize any sounds you choose. Let Phoenix do the hard work for you!
Other features include beat / timing sync ups and slits, full effects rack, mirroring, filtering, sync control, and the ability to easily run all engines together or independently.
Our Vision Phoenix is ​​an audio tool for composers and sound engineers of films, video games, trailers and more that will provide tension and relaxation without requiring a lot of training. While Phoenix is ​​easy to use, this tool is deep and powerful, so let your creativity take off!