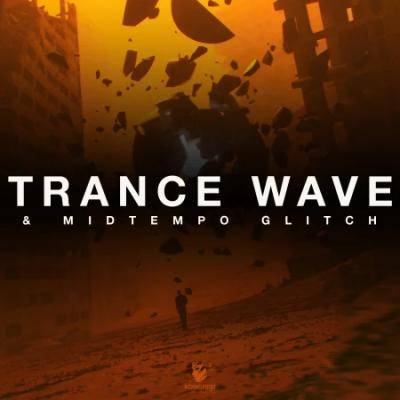 "Trance Wave & Midtempo Glitch" is a hybrid set that takes inspiration from current Wave, Hardwave and Midtempo production styles.
This pack features futuristic EDM drums, dystopian pads and cyberpunk-inspired bass lines, while resampled real-world instruments like kalimba and guitar provide a
respite from the electronic onslaught.
Anyone who creates dark, futuristic electronic music will find
something to love in this set. If you're looking for character melodies, warm
wide pads and powerful drums, you'll find what you're looking for in this pack.
This sample pack was created by producer REMNANT.exe in Utah, USA and distributed by Komorebi Audio. Inspired by the sound of Daniel Deluxe, Vangelis, Main
Engine, and Massive Attack.
21 Arp loops

13 Bass loops

5 Guitar loops

7 Kalimba loops

20 pad loops

24 Synth loops

10 Full drum loops

10 Glitch drum loops

10 No kick loops

10 Hihat & percussion loops

10 Hihat one shots

9 Kick one shots

5 Percussion one shots

16 Snare one shots

13 Bass one shots

5 Guitar one shots

2 Mallet one shots

11 Pad one shots

36 Synth one shots