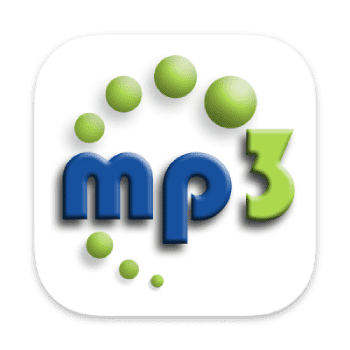 MP3 Encoder is an application for converting various audio formats to MP3 with the high quality LAME encoder. It is multithreaded and performs batch conversion of multiple files at the same time, depending on the number of processor cores available on your system. It supports reading and writing metadata, including album art, and can create custom output paths based on the metadata. It can also edit the metadata of existing MP3 files, acting as a basic MP3 tag editor.
MP3 encoder provides you with a complete set of MP3 encoding options. You can choose any of the encoding methods, bit rate, algorithm quality and stereo modes offered by the LAME encoder.

====================================
Currently Supported Source Formats
====================================
3GP Audio
3GPP-2 Audio
AAC
AIFF
Apple lossless
Core Audio Format
DSD / DSF
DSD / DFF
FLAC
MP3
Module Files
Musepack
NeXT / Sun
Ogg Vorbis
Ogg flac
Ogg speex
Opus
Real Audio *
Real Media *
Sound Designer II
True Audio
WAVE
WavPack
Windows Media Audio *
** Note. DRM protected files of any type are not supported.
** Note. Streaming RAM files are not supported.
Jul 9 2020 – Version 2.18.1
• Fix an issue when clearing or reverting metadata.
3 jul. 2020 Version 2.18
• Support for Dark Mode
• Update WavPack to 5.1.0, adding support for WavPack DSD files
• Update LAME to 3.100
• Update FLAC to 1.3.3
• Update Ogg to 1.3.4
• Other minor bug and cosmetic fixes.
• Open * click with the mouse * the file you downloaded with the extension – .dmg
– After checking the file by the system, the image will open
• Holding down the Ctrl button, open the icon with the gate * Open Gatekeeper friendly *
– The terminal window will open
• Press the ENTER key and wait for the process to complete
– An image with an application will open
• Drag the application to the folder -> Application
Let's use it!
Do not update the application!
Official updates may result in loss of activation.