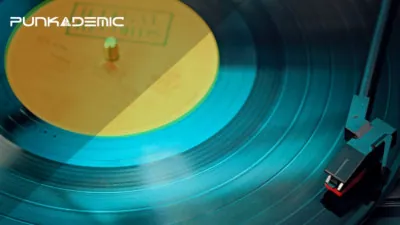 Everything you need to know to survive in the music business. Get paid for your music!
Welcome to the Musician's Guide series!
This series is taken directly from courses I created for my university position in the music business.
All of these courses are designed for the everyday musician – amateur or professional – who has little or no knowledge of a subject but wants to master it.
This class is about distribution and digital distribution. In other words: how to get your music on Spotify, Apple Music, Tidal, Amazon and hundreds of other streaming services.
In this class, we'll start with the basics of distribution and how it worked in the days of physical products.
I'll point you to some resources if you want to release physical products (like vinyl records), but then we'll move on to digital distribution platforms.
I'll introduce you to my accounts, look at my royalty reports, and walk you through the process of distributing your music.
Content
Here is a list of some of the questions we will answer:
How major distributors work
Music business basics
Music publishing and music industry trends
Making money online with your music.
Independent label distribution
Distribution partnerships
Income
Distributor roles
Digital distributors
Cobalt
Apple Music
Spotify
Amazon music
tide
Inside my accounts!
TuneCore Symphonic DistroKid
Distribution CDBaby Royalty Hidden! Licensing and Performance Rights And much, much more!