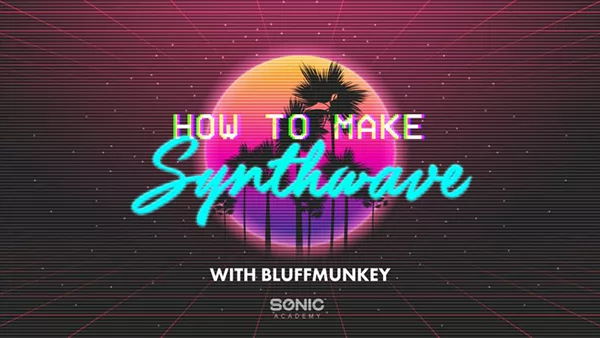 Starting our Synthwave Event in style, we welcome Bluffmunkey again for a new course, How To Make Synthwave!
In these eleven videos, he details all the basics to help you create your own track in this increasingly popular genre.
From percussive elements, including gated snare reverbs and classic synth tones, to structure, vocal processing techniques, and the effects and transitions used, this is a course you won't want to miss. Look no further if you want an eighties sound that will evoke images of neon sunsets, wire graphics and shiny fast cars.
We have also made sure this course is available to everyone using only three third party plugins – ANA 2, Kick 2 and the free TAL Chorus, so anyone can get a free trial of Ableton along with demos of our plugins and open the project to follow. him.
Promo
Tutorial 01 – Introduction and Playthrough
Tutorial 02 – Kick and Bass
Tutorial 03 – Percussion
Tutorial 04 – Main Synths
Tutorial 05 – Vocals
Tutorial 06 – Break Synths
Tutorial 07 – Transition FX
Tutorial 08 – Track Layout
Tutorial 09 – Lead Guitar
Tutorial 10 – Automation and Mix Tips
Tutorial 11 – Mastering and Final Thoughts
The distribution contains project files.
Sample files : Not provided
Video format : MP4
Video : AVC, 1280×720, 16:9, 25 fps, 2000 kb/s
Audio : AAC, 48 kHz, 192 kb/s, 2 channels