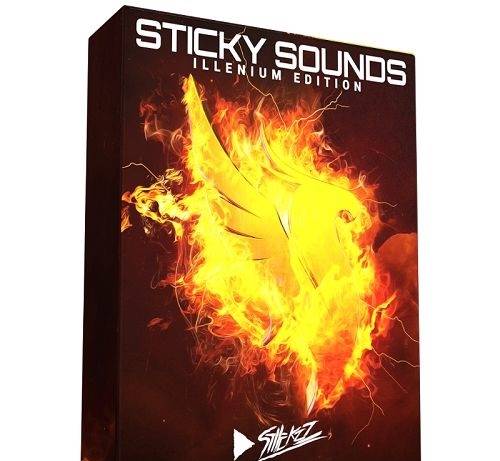 Without a doubt, we can agree that Illenium is the crazy producer of Future Bass. His unique twist on the genre is what sets him apart from the competition. His style can be quite complex, which is why we created this soundbank to give you access to the incredible sounds of Illenium! These presets are just what you need to create your own emotional yet powerful Future Bass track.
Samples: There's only one reason why Illenium's tracks are so strong… His drums! Anyone who listens to an Illenium song for the first time will agree how insanely energetic the drums are. Just because his drums play such an important role in the sound, we created a complete sample pack with all drums inspired by him!
Projects : Having access to artist samples and presets already gives you a huge advantage. However, access to project files inspired by his songs gives you the ability to reverse his mixes. We've created 9 project files inspired by some of his biggest tracks to give you the opportunity to dive into the project files and find out how some of your favorite Illenium compositions were created.
• An ideal tool to get started in a new genre.
• Learn mixing, mastering, layering, sound design and arranging. Remember these methods and use them in your projects!
• Save your favorite samples, presets, FX chains and FX presets to use in your future projects.
• Reverse the entire project creation process. Take notes to remember all sorts of nuances and tricks!
• 48 Presets For (Xfer Records Serum)
• 12 x (Guitars) Sounds
• 10 x (Chords) Sounds
• 09 x (Basses) Sounds
• 05 x (Vocal-Leads) Sounds
• 05 x (Pads) Sounds
• 03 x ( Leads) Sounds
• 03 x (Synths) Sounds
• 01 x (Pluck) Sound
• 20 x (Xfer Records Serum Noises)
• 24 x (Xfer Records Serum Wavetables)
• PC & Mac Compatible
• 85 x Drum Loops And Samples:
• 15 x Kicks
• 15 x Snares
• 15 x Percussions
• 15 x Glitch-Percussions
• 05 x Crashes
• 05 x Hi-Hats – (Open)
• 05 x Hi-Hats – (Closed)
• 10 x Drum Loops
9 Project For FL Studio And Ableto
Copy presets folder to C:\Users\USER NAME\Documents\Xfer\Serum Presets\Presets
with noises to C:\Users\USER NAME\Documents\Xfer\Serum Presets\Noises
with tables to C:\Users\USER NAME \Documents\Xfer\Serum Presets\Tables