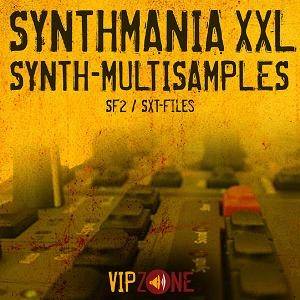 30 multi-samples from Nord Lead 3 + some from other instruments. Everything is in high quality.
Description from the developer
We are ready to present new samplepack from Vipzone. Pack contains 30 outstanding quality synth-multisamples from Nord Lead 3 + some bonus multisamples from other instruments.
We've created many new powerful sounds as well as re-created some sounds used by famous groups like Safri Duo, ATC, Barthezz, Erik Prydz and more…
Fat Leads are really fat with typical character of NL3. Club Bells are probably best bells you've ever heard and techno beeps sound like they came from the greatest club hits.
Remember that still any soft-synth can't be compared to quality hardware synth like Nord Lead 3. Listen to the demo!
PACK CONTENT (34 multisamples) ARCTACK, ATC, BEEP1, BEEP2, BEEP3, BEEP4, BEEP5, BEEP6 A-LIVE2, LULLABY, MELLOWINGER, NORD AMP, NORD CAME BACK, NORTH GLASS, NORTH VIBES1, NORTH VIBES2, ON-THE-PLUCK, PITCHBASS, RAVISH1, RAVISH2, SPARKY, SUPERBEEP, SUPERDRIVER, SURRENDER!, SVERIGE, TEK-ORGAN , XPOLE BASS.