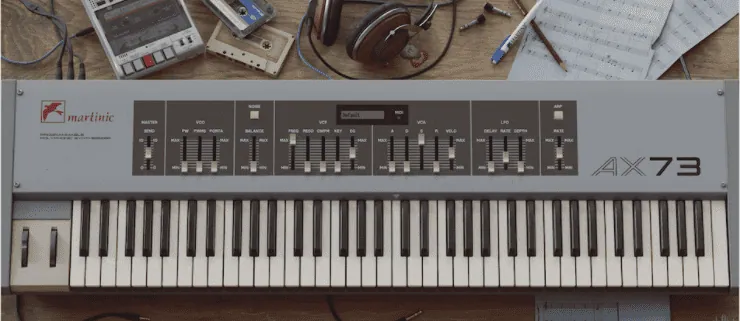 In 1986 The synthesizer skies were dotted with digital technology. That's why the original AX73, with its proud all-analog signal path, went unnoticed by radar. Martinic has taken what was great about the original AX73 and turned it into a powerful, flexible software instrument that fits perfectly into today's synth lineup.
Featuring four analog oscillators on two synth levels, unique modulation features, advanced performance options, and an eight-module effects section, this AX73 (VST/AU/CLAP) plug-in unleashes the full power of the original equipment and more – no menu diving required, and it's all perfect simulated with our advanced circuit emulation. technology. Plus, it includes a generous lineup of over 600 inspiring presets to get you started right away.
A complete list of specifications can be found in the online searchable manual. Or read more about the full history of the original AX73 here.
Add. Information : Version 1.2.1 (April 20, 2023)
• Fixed disabling the sustain pedal in mono mode.
• Fixed a corner case of parameter automation.
• Fixed a bug in writing preset characters.
• Fixed text editing in the preset search window in Windows.
• Fixed that clicking inside the GUI did not activate the plugin window on Windows.
• Fixed font size when entering a query by the user.
• Optimized background for drawing.