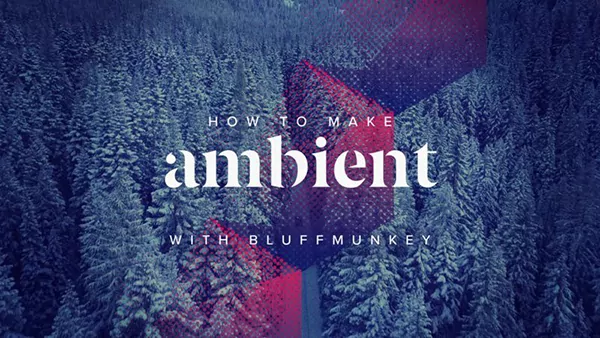 We're slowing down the pace… Okay, this week we're basically taking him out completely and inviting Bluffmunkey to an emotional and blissful lesson in which he will tell you how to make ambient.
A very different type of course and style of music that focuses more on feeling than putting your hands up. We'll check out some of the synths, effects, and libraries we use, build our sound palette, and learn how we can keep the listener interested with evolving textures, samples, and modulations.
Dim the lights, get comfortable and check it out!
Tutorial 01 – Introduction and Playthrough
Tutorial 02 – Inspiration
Tutorial 03 – Tools Of The Trade
Tutorial 04 – Create Your Palette
Tutorial 05 – What You Hear vs What You Feel
Tutorial 06 – The Intro
Tutorial 07 – Rhythmic Elements
Tutorial 08 – Using Random Samples
Tutorial 09 – Housekeeping Part 1
Tutorial 10 – Housekeeping Part 2
Tutorial 11 – Keyswitching
Tutorial 12 – Adding The Organic
Tutorial 13 – Strings and Modulation
Tutorial 14 – Mastering
The distribution contains project files.
Sample files : Not provided
Video format : MP4
Video : AVC, 1280×720, 16:9, 25 fps, 2000 kb/s
Audio : AAC, 48 kHz, 192 kb/s, 2 channels