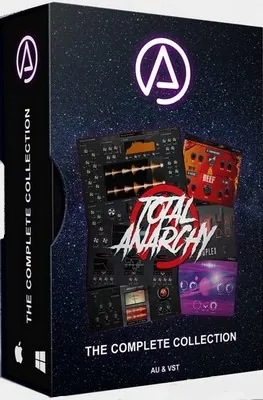 I have used my 20 years of experience in the music industry and brought together all the tools, resources, knowledge and products in one place to provide you with a streamlined control center containing everything you need to create or play music, no matter your level. no matter what style you prefer or what instrument you play (or want to play), taking on as much of the hard work as possible, giving you back more valuable creative time!
Anarchy Comp v1.0 – compressor
BEEF v1.0 – saturator
Duplex v1.0 – chorus
LFO Pro v1.0 – 6 LFO multi modulation effect
Pulsar v1.0 – modulation
Vocalator Pro v1.0 – vocal processor they can turn.